An English Garden & How to Make a Bomb
Publication design for artist Gabriella Hirst. Each copy of An English Garden comes with the pamphlet How to Make a Bomb. The publications chart the various attempts by Hirst to produce new specimens of the Atom Bomb rose through grafting and cuttings.

An English Garden speculates upon possible links between the British Imperial programme of 'gardening the world', the enduring impact of nuclear colonialism, and the political symbolism of plants, focussing namely on the cultivated rose plant as a highly manipulated ornamental species weighed down by powerful and contradictory meaning.

Project by Gabriella Hirst and Warren Harper
Published by The Old Waterworks
Dimensions 148 x 210mm & 200 x 250 mm


suttons manor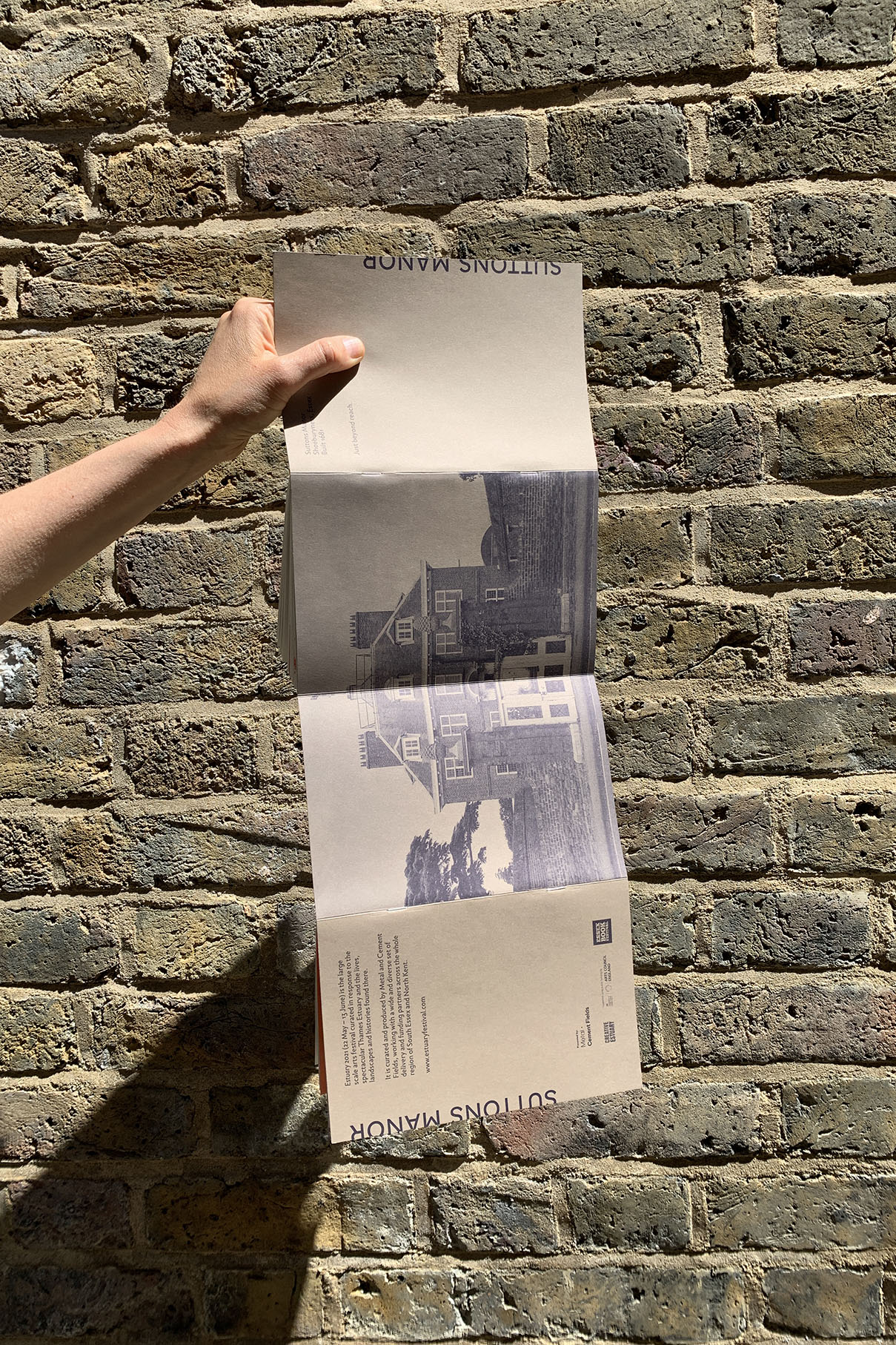 Publication design for Metal Culture as part of Estuary 2021. Writers Amina Atiq, Season Butler, Alison Moore, and Martha Pailing were commissioned to respond to one of the most mysterious and enigmatic houses of the Thames Estuary - Suttons Manor.

"Suttons Manor is one of the oldest houses in Southend. It was built in 1681 but now stands dilapidated in grandeur, proud and isolated behind perimeter fencing on MOD land at Shoeburyness. As a Grade II* listed structure, the house is protected heritage, but its situation means it is beyond the reach of public attention and use. Not many people even know the house is there and very little information exists in the public realm about the history of the house."

Designed as a double pamphlet with a concertina cover, to accomodate both the writings and historical background, while keeping these separate to convey the mysterious history of Suttons Manor.

Dimensions 145 x 215 mm

Brunswick park film festival 2020/2021
Branding for Brunswick Park Film Festival, an annual event programmed by The Bower in Camberwell, South East London. Established in 2018, the past few years have seen the natural surroundings of the park lit up by outdoor projections, a pop up cinema screen and the Bower building itself transformed into a 16mm film projection booth.
We also designed and built the website and printed matter that included illustrations by Lena Yokoyama.
brunswickparkfilmfestival.org.uk
resitance sustenance protection

Book design for artist
Rachael House
.
"
Resistance Sustenance Protection
is a year of drawings, a pandemic record, an archive, a call for change. Angry, funny, compassionate, tender, queer and political, these drawings make vivid, engaged, intersectional commentaries on the pandemic and the wider connections, ramifications and resonances that it has had across the world."
The book, containing more than 200 drawings, is section-sewn with an open spine to let it open completely flat. The front cover is foil-blocked with a tipped on illustration.
Dimensions 170 x 210 mm
Branding work for A Flower Shop/That Flower Shop, a florist operating from East London and their farm in Kent where they grow a variety of beautiful seasonal flowers. Design of the brand identity, printed materials, packaging and website. Quick, gestural, botanical illustrations were paired with the logotype, and are used to create patterns on the packaging, care cards and website.
Photography by
Sarah Victoria Bates
Website build by José Soares